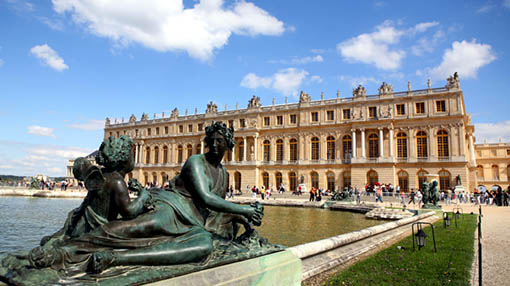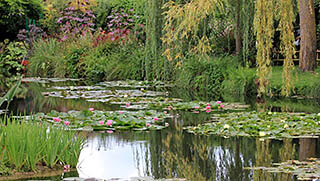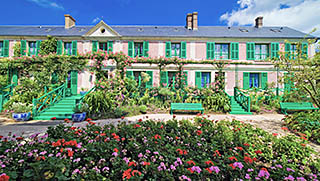 Contact us for Pricing
Versailles + Giverny Full Day Small Group Tour
Your guide will retrace the life of Monet and his inspiration while driving you along the Seine river valley to Giverny, the village in Normandy where Claude Monet lived from 1883 to 1926. Visit his house, studio and the gardens which were the subject for many of his paintings. See the ponds and the Japanese bridges built with a lock on the tiny Epte river for the Water Lilies series.
The drive to Versailles is beautiful, on a road overlooking the Seine river valley showcasing picturesque landscapes and villages.
The palace and the gardens of Versailles, a UNESCO World Heritage Site, count among the most important monuments of the world's artistic and architectural heritage. Built in the 17th century from Louis XIV to Louis XVI.
Enjoy a private tour inside Versailles State Apartments / Hall of Mirrors
– Private full day tour to Giverny and Versailles 9h
– Pick-up from you hotel or aparment in Paris and back with minivan or minibus
– Licensed guide
– 'Skip the line' entrance fees and reservation to Monet's house and gardens in Giverny and to Versailles State Apartments/Hall of Mirrors and gardens included
(Between 1 and 7 participants there is a guide driving – from 8 participants, there is a guide and a driver). With a small group tour you join other tourists who have signed up. If you want this to be a private tour for your group, let us know. We can customize this tour.