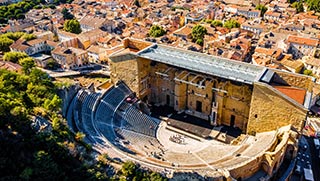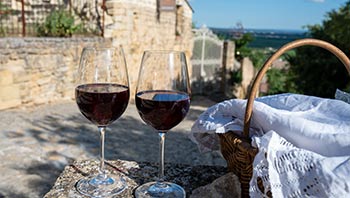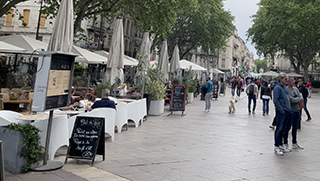 Contact us for Pricing
Provence + Wine One Day Private Tour from Paris
With an early morning high speed TGV train from Paris, enjoy a wonderful day in Provence with a charming and knowledgeable local guide. Experience the art, the culture, the cuisine and wine. We can customize this itinerary for you.
– See Avignon, Orange and Chateauneuf-du-Pape
– High speed roundtrip train tickets included
– Private driver – guide and transportation included
– Taste local food and wines
Meet your guide at the train station and start a walking tour of Avignon, an architectural jewel enclosed in 14th century city walls: see it's picturesque streets, the main monuments, including the exceptional gothic Palace of the Popes and their gardens  (visit of the inside optional), a UNESCO World Heritage Site, and the world famous bridge.
Lunch at leisure, with suggestions from your guide, or with a reservation in one of the three listed restaurants.
Visit Orange: Early afternoon free to see more of the town or do a little shopping. Around 3:00 pm, leave for Orange: visit the well-preserved Roman theatre, and see the former entrance gate to the city, the Triumphal arch.
Châteauneuf-du-Pape: drive through the vineyards, to the top of the hill for a beautiful panoramic view of the region. Visit a picturesque wine cellar and taste different Châteauneuf wines. Walk through the village.
On the way back to Avignon, optional stop at a vineyard and visit the wine-cellar.
Return to the train station for an 8 pm train back to Paris, arriving in Paris-Gare de Lyon at around 10:30 pm.
Restaurant suggestion for lunch:
La Mirande: They have different restaurant options including a 1 star Michelin at Le Restaurant, or their garden dining room La Salle a Manger, the outdoor courtyard or their charming tavern Le Mirage or their tea room and bar — all in a 17th century mansion. Exceptional location, just behind the Popes' palace. Reservations required.
We'll suggest another restaurant if it happens to be closed on the day you come.