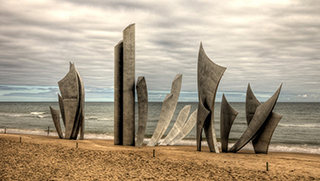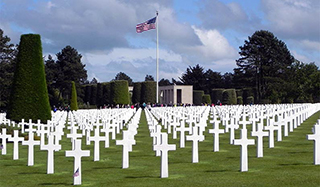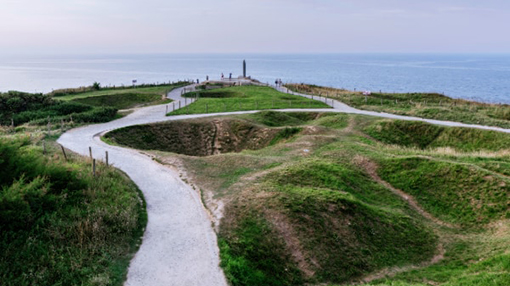 Contact us for Pricing

Normandy D-Day Private 1-Day Tour from Caen
Visit the D-Day Landing Beaches with stops at Pointe du Hoc, Omaha Beach and the American Cemetery in Colleville.
Note: This tour can be customized for a Canadian audience with a Juno Beach Tour instead of or in addition to the American Cemetery.
 You'll take the early train from Gare Saint Lazare in Paris, and then upon your arrival, meet your driver guide at the Caen Train Station in Normandy, from where your guided tour begins. See Pointe du Hoc, American Cemetery, and Arromanches. This tour can be customized.
Tour Highlights:
Pickup Location: Pickup and return to the Caen Train Station in Normandy. (Early morning train from Paris to get to Caen by 10 am)
Vehicle: Minibus
Tour Duration: Full day  
Meals: Your guide will provide lunch suggestions.
Normandy D-Day Tour from Caen  – You and your guide will decide what you want to see from the following list, time allowing:
You will depart the Caen Train Station.

Omaha Beach – if there is time you can get to Utah Beach 
Pointe du Hoc – It was here on June 6, 1944, D-Day morning where Lt. Colonel James Earl Rudder led an assault by elements of the American Second Ranger Battalion on a German gun battery that had five, 155 millimeter guns protecting Omaha and Utah beaches.

American Cemetery at Coleville-sur-Mer – the cemetery is located directly above Omaha Beach

Village of Arromanches – if there is time, you'll go to Arromanches. The village is located at Gold Beach, the code name given to the beach where British troops landed on D-Day.

At the end of the tour, you will return to the Caen train station to get your train back to Paris.