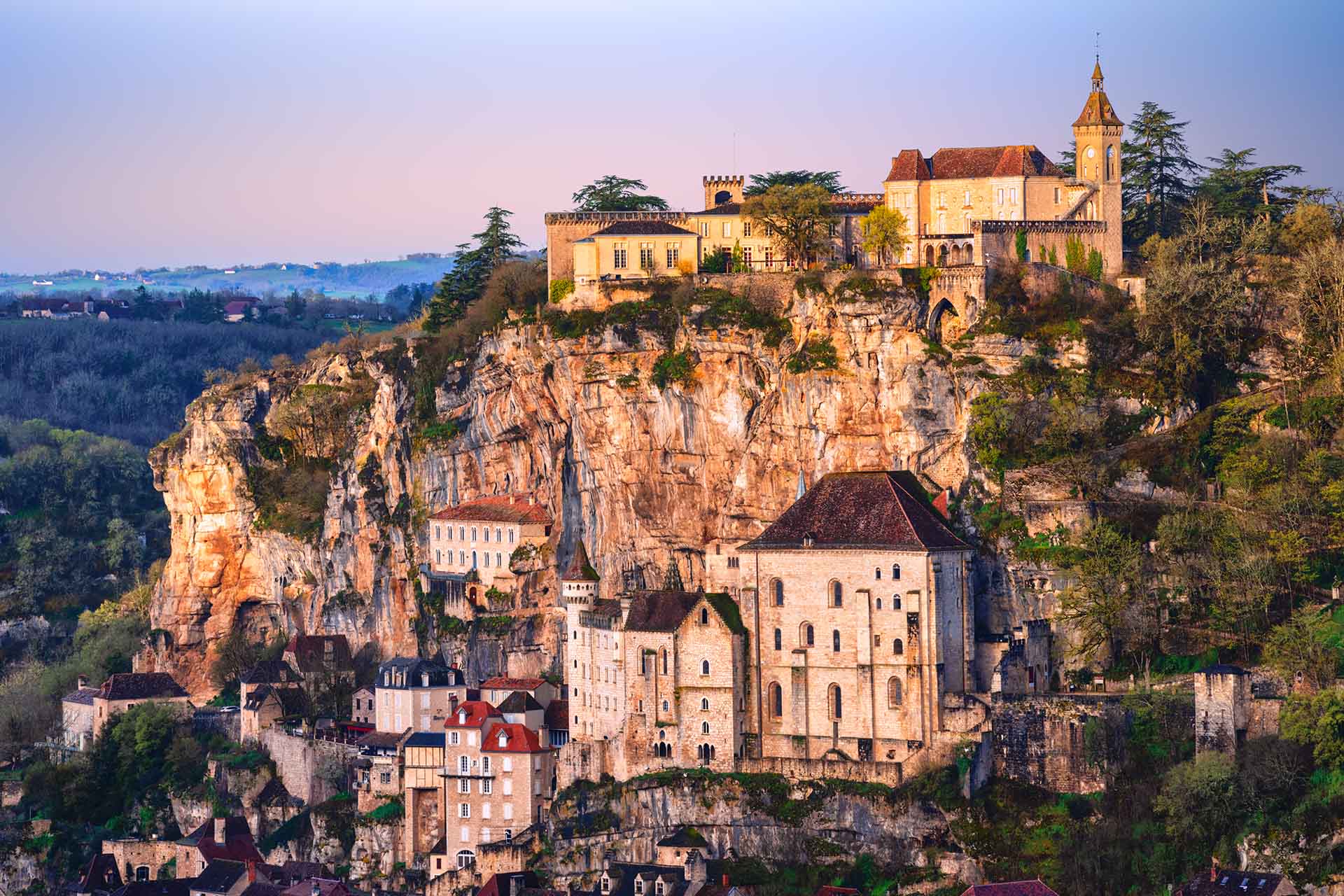 Explore the Most Beautiful Villages of THE DORDOGNE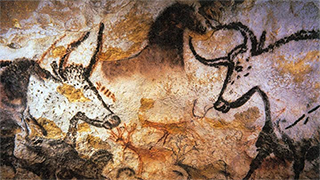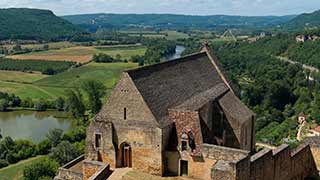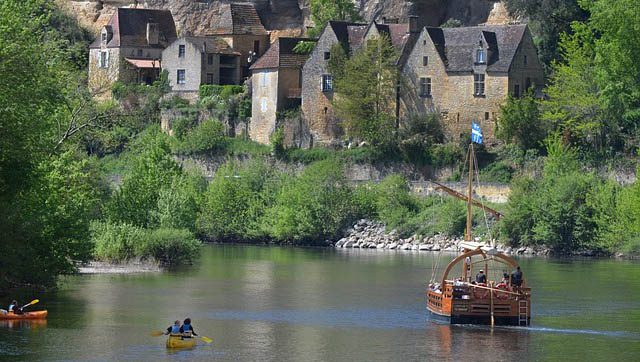 Be delighted with the charming midieval French villages of the Dordogne. Soak in the culture, the cuisine. Enjoy the view from the Dordogne River on a boat tour. View the cave art of pre historic times. Explore the enchanting perched hilltop villages. (Yes, pinch yourself – this is the stuff dreams are made of.
Day 1: Arrive & discover Sarlat Meet in Sarlat. (We can arrange transportation here) Get settled. Explore the "Most Beautiful Village" (a cherished designation) of Sarlat on your own. Find a delightful restaurant.
Day 2: Domme / Boat Ride / Baynac Breakfast in your hotel. Guided morning gourmet walking tour through the medieval village of Sarlat, tasting delicacies of the region. In the afternoon, visit the Most Beautiful Village of Domme where the Templars were imprisioned in 1307, followed by a one hour peaceful boat ride down the Dordogne River in replica 18th and 19th century wooden Gabare boat. End the day with a tour of the Most Beautiful Village of Baynac. Return to your hotel by 6:00 pm. Evening on your own.
Day 3:  Verzere Cave / Prehistory Museum / Montignac / Rouffignac Cave / Lascaux IV Cave Breakfast in your hotel. You will see incredible prehistoric art at three caves today. The first is the cave in the Vezere Valley with original drawings then on to the National Prehistory Museum in the Château des Eyzies that beautifully displays anthropological history. After lunch on your own in Montignac, you will head to Rouffignac Cave which was discovered in 1575. Finish the day at famous International Center of Parietal Art – Lascaux IV (opened in 2016). For the first time, all of Lascaux is revealed by retracing the discovery of the famous decorated cave created in 17,000 BCE. Tour ends at 6:00 – return to Sarlat. Evening on your own.
Day 4: Rocamadour Afternoon – Evening on your own Breakfast in your hotel. Half-day tour of the Most Beautiful Village of Rocamadour – a UNESCO World Heritage Site. A beautiful perched village with many secrets, stories, and myths your guide with share with you. It is topped with a castle and its dungeon. Explore the town and enjoy the local crafts and culture. Hear the stories of the The Black Virgin Mary, the sanctuaries, including Notre Dame. (Note this can be a difficult walk for those not accustomed to hills and cobblestones. A lift is available in the sanctuaries for a charge) 1:00 pm drop off at your hotel in Sarlat. Afternoon and evening on your own.

Day 5: Departure Breakfast in your hotel. We will arrange transfers to your next stop or transportation.
DETAILS:
Included in this tour are accommodations at a 3 star or 4 star hotel. Information can be provided when you inquire.
Tour is available from April to October, except August
Tour can start from Sunday to Thursday, please inquire
This is a small group tour that requires a minimum 2 passengers (adults) to operate, and has a maximum of 8 people.
Order of tours can be modified
Detailed program will be sent to you after booking
Tour is operated in English by licensed guides
Tour is not wheelchair accessible and is not appropriate for people with walking disabilities. It is implied that you will be in good physical condition to walk the three full days. Please wear comfortable shoes.
Remember it could rain, plus it is chilly inside the caves. Please have outer wear to stay warm and dry.